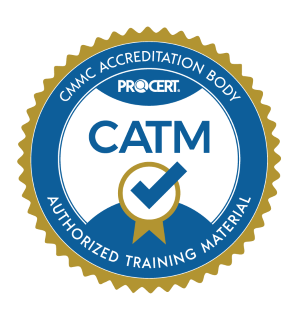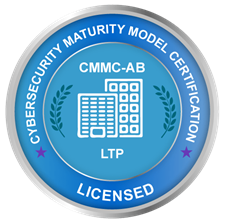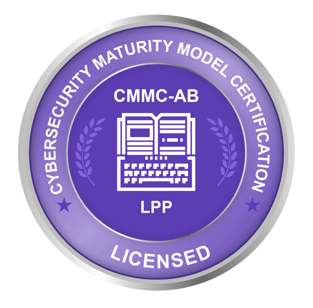 Looking to ensure your organization meets the Cybersecurity Maturity Model Certification (CMMC) requirements? Look no further than Norwich University Applied Research Institutes (NUARI), - the trusted CMMC Licensed Training Provider.

NUARI's CMMC training program is designed to equip your team with the knowledge and skills to implement and maintain a robust cybersecurity posture in compliance with CMMC regulations.

Verified by the Cyber AB, the CMMC Accreditation Body, we have the expertise and resources to provide you with top-notch CMMC training that will prepare you for compliance with the latest cybersecurity standards.

Our instructors are passionate about cybersecurity and committed to empowering your team with the knowledge and tools to protect your organization from cyber threats.

At NUARI, we understand that cybersecurity is not a one-size-fits-all solution. Whether you're looking for onsite training, remote learning options, or a combination, our team will work with you to create a training program that meets your needs.

By choosing NUARI, a 501(c)(3) non-profit that serves the national public interest, as your training provider, you are supporting and learning from an organization that exists solely to serve a greater purpose.

Don't leave your organization's cybersecurity to chance. Choose NUARI as your CMMC Licensed Training Provider and ensure your team has the expertise to meet CMMC requirements and protect your organization from cyber threats.
Register for our in-person or virtual classroom to prepare for the CCP exam.
Registering for NUARI's CMMC training course has numerous advantages, including access to expert instructors who offer exceptional training to facilitate quick comprehension of the material. With experience delivering training courses in various industries, our trainers possess the expertise needed to deliver the CMMC training curriculum and equip you with the knowledge and skills necessary to excel in your job position.
Being a Licensed Training Provider (LTP) approved by CMMC-AB, we have a keen understanding of the specific requirements set by CMMC, and our training curriculum reflects this knowledge. Given that the defense industrial base (DIB) partnership comprises over 300,000 companies and subcontractors who work under contract with the DoD, the demand for Certified CMMC Professionals and Certified CMMC Assessors (CCA) will undoubtedly be immense.
Please fill out the form below to receive more information on course dates and times.
Latest News
Realignment of Responsibility for Cybersecurity Maturity Model Certification (CMMC) Program
On Feb. 2, 2022, Deputy Secretary of Defense Kathleen H. Hicks directed the realignment of responsibility for the Cybersecurity Maturity Model Certification (CMMC) program. With this directive, the responsibility for the program transitions from the USD(A&S) to the DoD CIO.
This realignment will also move the team of six DoD civilians, with contract support, responsible for administering the program, from USD(A&S) to DoD CIO.
The Department has taken this action to consolidate industry-related cybersecurity programs under common leadership and direction to enable increased synergy and collaboration across the Defense Industrial Base (DIB) Cybersecurity programs.
In the coming weeks, the CIO will begin submitting proposed changes to the Defense Federal Acquisition Regulation Supplement (DFARS) rule-making process to ensure maximum collaboration on these requirements.
For more on how CMMC 2.0 differs from its predecessor, visit https://www.acq.osd.mil/cmmc/index.html.
---
Strategic Direction for Cybersecurity Maturity Model Certification (CMMC) Program
In November 2021, the Department of Defense announced the strategic direction of the Cybersecurity Maturity Model Certification (CMMC) program, marking the completion of an internal program assessment led by senior leaders across the Department.
The enhanced "CMMC 2.0" program maintains the program's original goal of safeguarding sensitive information, while:
Simplifying the CMMC standard and providing additional clarity on cybersecurity regulatory, policy, and contracting requirements;

Focusing the most advanced cybersecurity standards and third-party assessment requirements on companies supporting the highest priority programs; and

Increasing Department oversight of professional and ethical standards in the assessment ecosystem.
Together, these enhancements:
Ensure accountability for companies to implement cybersecurity standards while minimizing barriers to compliance with DoD requirements;

Instill a collaborative culture of cybersecurity and cyber resilience; and

Enhance public trust in the CMMC ecosystem, while increasing overall ease of execution.
The CMMC program includes cyber protection standards for companies in the defense industrial base (DIB). By incorporating cybersecurity standards into acquisition programs, CMMC provides the Department with the assurance that contractors and subcontractors are meeting DoD's cybersecurity requirements.
The DIB is the target of increasingly frequent and complex cyberattacks by adversaries and non-state actors. Dynamically enhancing DIB cybersecurity to meet these evolving threats, and safeguarding the information that supports and enables our warfighters, is a top priority for the Department. CMMC is a key component of the Department's expansive DIB cybersecurity effort.
For more on the changes, visit https://www.acq.osd.mil/cmmc/index.html.