Scroll Down for Certified CMMC Professional (CCP) Training Registration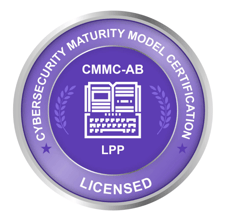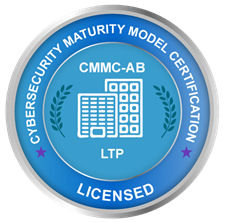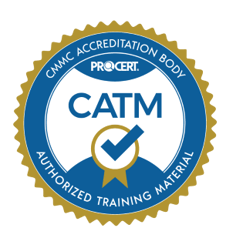 By choosing Norwich University Applied Research Institutes (NUARI), a 501(c)(3) non-profit that serves the national public interest, as your training provider, you are supporting and learning from an organization that exists solely to serve a greater purpose.
NUARI has a deep understanding of public, private, non-profit, and government organizations, translating into tailored training programs that meet the specific needs of our students. This means that you can expect a training program that is relevant, engaging, and effective.
Your CMMC journey begins by becoming a Certified CMMC Professional (CCP). NUARI's five-day in-person course provides a comprehensive overview of the Cybersecurity Maturity Model Certification requirements. Our instruction prepares you to earn your CCP, the first step to becoming a Certified CMMC Assessor.
The CCP examination verifies a candidate's knowledge of the Department of Defense (DoD) CMMC framework and the roles and responsibilities of various positions within it. Our training curriculum is specifically designed to help you absorb information quickly and implement important steps in your daily operational activities, ensuring that you thrive in your role.
As a Licensed Training Provider (LTP) approved by Cyber AB, we specialize in meeting the exact requirements set by CMMC and incorporating them into our training curriculum.
The Certified CMMC Professional training provides you with the knowledge to understand and implement the CMMC framework. The CMMC is a unified standard for cybersecurity implemented by the DoD to protect sensitive information across the defense supply chain. 5-Day Training Course
-CLOSED-
Course Instructor: Timothy Fawcett, CISSP, CISA

Date: Monday, October 9th to Friday, October 13th

Time: 8:30 a.m. - 4:00 p.m.

Location: Metro State University, St. Paul MN

Materials Needed: Students should bring note-taking material. NUARI will provide a digital copy of the course material. Please bring a laptop to log into the learning management system.

Price: $3,299.00

Register before October 1st and get a 40% discount.
Use Code: ILC2023 at the checkout.
Students will be responsible for purchasing the CCP Exam through CyberAB and are responsible for the CCP Exam prerequisites and other associated fees required by CyberAB