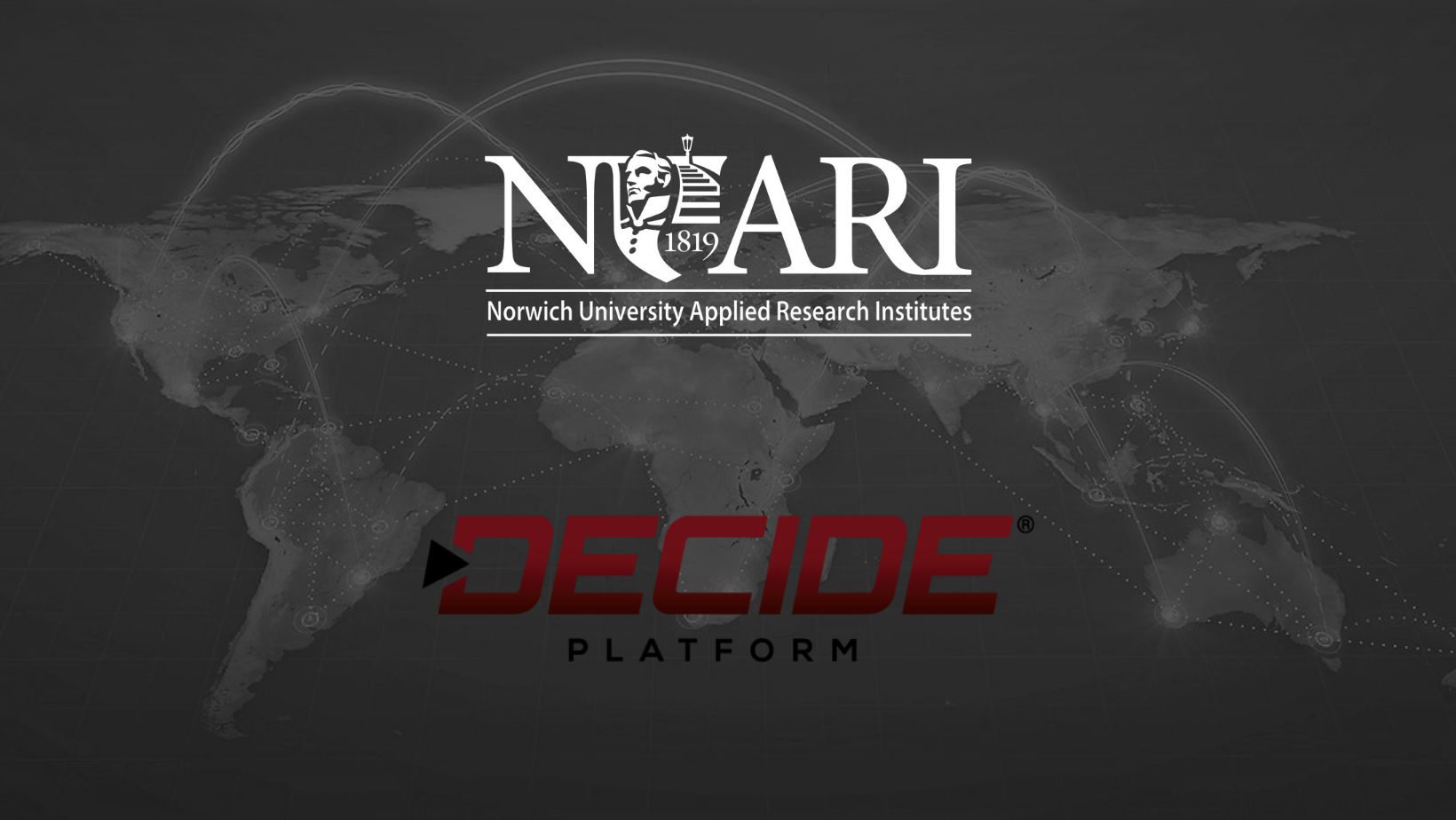 As we approach the close of the calendar year, we'd like to look back at the productive and eventful year our cyber security exercise team had. Events in the world of cyber continued to emerge at unprecedented levels highlighting the importance of NUARI's mission and the role that our cyber security exercises can play in securing our nation's critical infrastructure. NUARI has been a global leader for more than a decade in developing cyber war gaming, distributed learning technology, distributed simulation technology, critical infrastructure exercises, and cybersecurity curriculum. An essential component of NUARI is the DECIDE® Exercise Platform.
Exercises incorporating the DECIDE® Platform simulate cyber-attacks for critical infrastructure organizations and their partners to stress and test incident response plans and decision-making capabilities, resulting in after-action reports to improve strategic communication, compliance, risk, public relations, and overall resilience. NUARI executes these distributed command and control decision-making exercises with organizations of all sizes, in one geographic location or spread across the country, from just a few players to hundreds of participants in a multi-agency exercise. As shifts to remote work environments continue to develop due to the COVID-19 pandemic, the distributed exercise environment of our DECIDE® Platform allowed for uninterrupted training for our partners.
"Change and challenge are given, in a modern world. Effectiveness and grace under pressure are not. NUARI, its DECIDE® distributed exercise platform, its talented exercise team and our committed exercise partners showed the country how to move forward, toward security and resilience, in interesting times." Tom Muehleisen, Director of Exercises.
Our Exercise Planning team leverages deep subject matter expertise, wide-ranging professional experience, along with the unrivaled versatility of the DECIDE® Platform to achieve meaningful results. In 2021, the Exercise Planning team experienced serious growth in both the number of exercises executed and the size of our team. We are proud of what our team accomplished with our exercise partners and the tenacity they demonstrated during these challenging times. Over the past year, we provided 17 exercises for 80+ organizations in the nation's critical infrastructure sector (Read more about NUARI's work with the Transportation and Energy Sectors). These exercises strengthened situational awareness, strategic communications capabilities, and digital response playbooks to prevail against the type of cyber threats we continue to see affecting our country. In addition to the 17 exercises within critical infrastructure, we designed, executed, and facilitated 13 additional exercises with partners in the federal government, state and local entities, and educational institutions.
"We are grateful to have the DECIDE® Platform and the ability to work with organizations on their cyber resiliency during the past two years of COVID-19 restrictions and fluid work environments. The distributed nature of our exercises has allowed us to continue to fulfill our mission of organizational preparedness and resilience against cyber threats." Kristen Pedersen, Vice President of Cyber Operations
We want to thank all the organizations that participated in cybersecurity exercises with us this year. It takes all our efforts to bolster the security of the nation's critical infrastructure. We are excited about the upcoming year and look forward to continuing our growth with 23 exercises already on the books for the first half of 2022.

Jakon Hays
Jakon is the Senior Marketing and Strategic Communications Specialist for Norwich University Applied Research Institutes (NUARI). He develops and executes digital and social media awareness initiatives promoting NUARI's mission of enabling a resilient society through rapid research, development, and education in cybersecurity, defense technologies, and information warfare.
More posts by Jakon Hays
Related Posts
This past summer, NUARI and Norwich University hosted a one-day Artificial Intelligence (AI) and...
Latest News
This past summer, NUARI and Norwich University hosted a one-day Artificial Intelligence (AI) and...