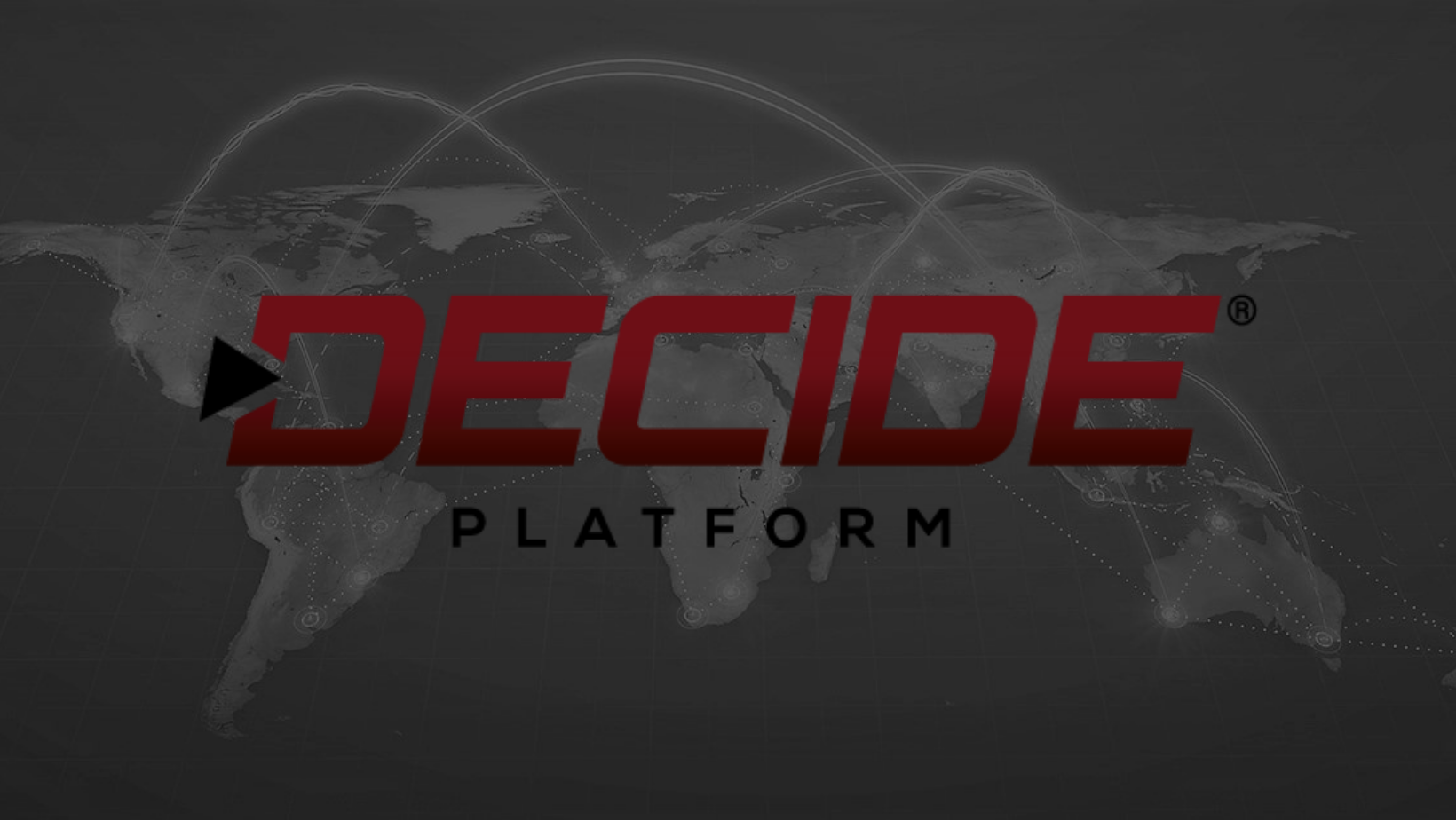 It has been a productive first quarter of 2022 for the DECIDE® cyber security exercise team. Events in the world of cyber continued to emerge at unprecedented levels highlighting the importance of NUARI's mission and the role that our cyber security exercises can play in securing our nation's critical infrastructure.
Using the DECIDE® Platform, NUARI and its partners executed distributed decision-making events with organizations of all sizes, with participants worldwide.
The exercises tested incident response plans and decision-making capabilities, resulting in after-action reports aimed at improving strategic communication, compliance, risk, public relations, and overall resilience within the participating organizations.
During the first quarter of 2022, the cyber security exercise team completed four exercises with organizations in the nation's critical infrastructure sector (Read more about NUARI's work with the Transportation and Energy Sectors).
These exercises strengthened situational awareness, strategic communications capabilities, and digital response playbooks to prevail against cyber threats we continue to see affecting our country.
NUARI's outreach team continues to raise awareness of the importance of conducting resiliency exercises. An additional 29 exercises are scheduled to take place within 2022.
These 29 exercises will occur with organizations within critical infrastructure, with partners in the federal government, state and local entities, and educational institutions.
For a deeper dive into our work, NUARI has published two white papers highlighting resiliency exercises for the financial and energy sectors.
NUARI raises awareness at The Citadel in South Carolina.
On February 24th and 25th, 2022, the Citadel military college in Charleston, SC, hosted the third of four events in the Jack Voltaic Conference Series coordinated through the Army Cyber Institute.
NUARI representatives Phil Susmann, John Kunelius, Kristen Pedersen, Ph.D., Pedro Rosario, and Tom Muehleisen attended the two-day event sharing research findings, reviewing exercise tools, attending workshops and discussions all focused on strengthening resiliency within our nation's critical infrastructure sectors.
Following the Jack Voltaic 3.0 in September 2020, there was a need to continue to drive awareness regarding critical infrastructure resiliency.
"It's too important to conduct once, write down some lessons and then move on; rather, we wanted to continue to foster an ecosystem of information and knowledge exchange through a series of conferences with Norwich University Applied Research Institutes, the Georgia Cyber Center, The Citadel and the Critical Infrastructure Resilience Institute at the University of Illinois," said Col. Jeffrey Erickson, director of the Army Cyber Institutes, in an interview with the online publication c4isrnet.com.
The conference's Keynote Address was delivered Thursday morning by Lt. Gen. Stephen G. Fogarty, Commanding General, US Army Cyber Command, followed by remarks from SC Governor Henry D. McMaster.
Event highlights on day one included reviewing research results from the Jack Voltaic exercise, discussing and reviewing the "Current State of Critical Infrastructure Protection in South Carolina," and exploring "Cyber Education for Critical Infrastructure Protection."
In an invitation-only event Friday morning, NUARI's Director of Exercises, Tom Muehleisen, led Citadel cadets through a simulated cyber-attack utilizing our DECIDE® Platform. Other conference attendees could participate in an alternate tabletop exercise: "Critical Infrastructure in the State of South Carolina."
On May 4-5, 2022, the fourth and final conference in the Jack Voltaic 3.0 series will be hosted by the Critical Infrastructure Resilience Institute (CIRI) at the University of Illinois. More information and registration can be found here.

Jakon Hays
Jakon is the Senior Marketing and Strategic Communications Specialist for Norwich University Applied Research Institutes (NUARI). He develops and executes digital and social media awareness initiatives promoting NUARI's mission of enabling a resilient society through rapid research, development, and education in cybersecurity, defense technologies, and information warfare.
More posts by Jakon Hays
Related Posts
We want to congratulate Jack Skoda, Lt. Col., Vermont Air National Guard (VTANG), and NUARI's...
Latest News
We want to congratulate Jack Skoda, Lt. Col., Vermont Air National Guard (VTANG), and NUARI's...