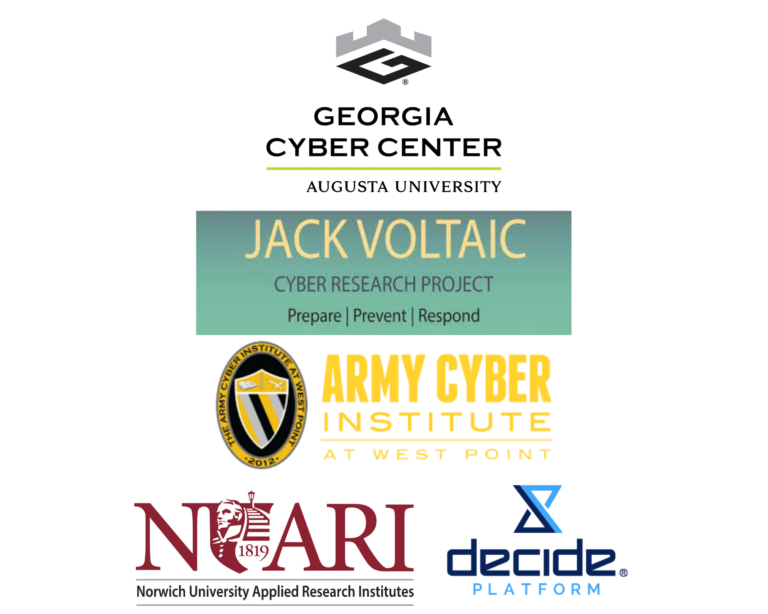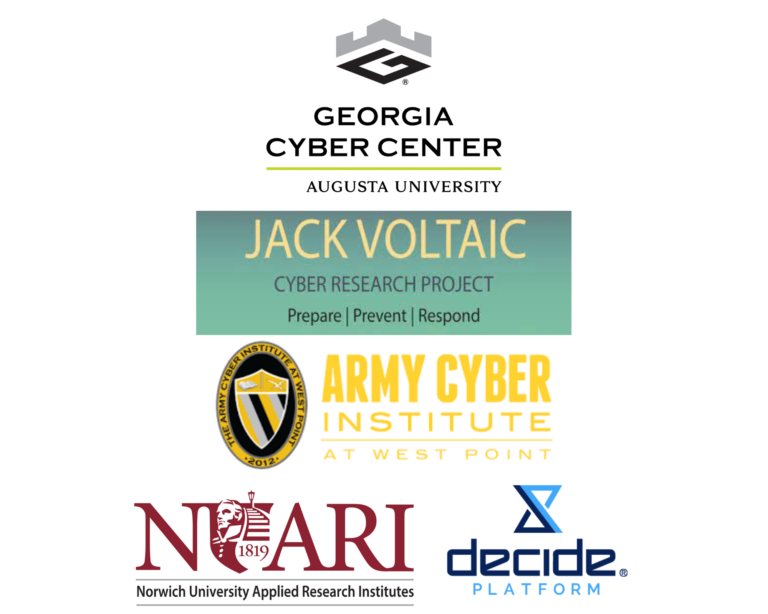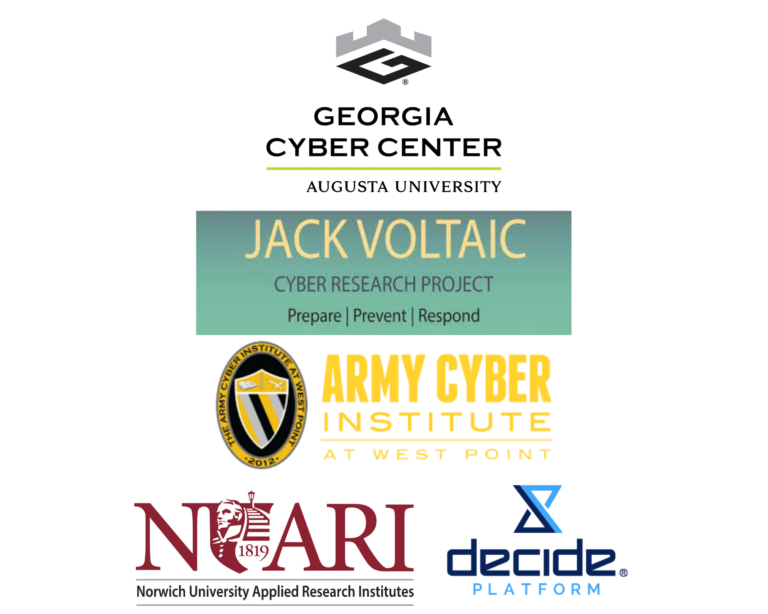 Last week, on October 26th, the Georgia Cyber Center (GCC) at Augusta University hosted the state's first state-level cyber emergency response exercise. The exercise utilized Norwich University Applied Research Institutes DECIDE® platform and an emerging Jack Voltaic exercise tool developed in partnership with the Army Cyber Institute (ACI) at West Point.
The exercise provided a simulated training event enhancing the state of Georgia's emergency response plans, building necessary partnerships at the local, state, and federal level, and training senior leaders and policy-makers.
The planning and execution team consisted of representatives from the GCC, ACI, NUARI, the Georgia Technology Authority, Georgia Emergency Management, and Homeland Security Agency, Georgia's Department of Education, the Georgia National Guard, and their Cyber Protection Team, and the Southern Company.
During the exercise, conducted primarily onsite at the Georgia Technology Authority, the above organizations were joined by federal partners (DHS and FBI) for a 4-hour exercise that explored various energy, transportation, and education crises. The exercise scenario rose from an adversary taking advantage of a National Special Security Event where the President was coming to Atlanta for an event. ​By incorporating public and private sector critical infrastructure sector partners with a diverse mission set in a realistic scenario, multiple facets of the response phase were examined, and actionable data was identified to assist with future response planning and integration efforts within the State of Georgia.
The players and observers used the DECIDE® distributed exercise platform and MS Teams and onsite facilitators to execute a tabletop, decision-focused exercise that encouraged sharing, collaboration, and problem-solving between organizations and agencies.
Last week's event marks the beginning of a new series of exercises and events focused on cyber awareness, preparedness, resilience, and response. The next event will be a workshop at the Georgia Cyber Center in two weeks (Nov 8-9), where NUARI will present its observations and participate in numerous discussions.

Jakon Hays
Jakon is the Senior Marketing and Strategic Communications Specialist for Norwich University Applied Research Institutes (NUARI). He develops and executes digital and social media awareness initiatives promoting NUARI's mission of enabling a resilient society through rapid research, development, and education in cybersecurity, defense technologies, and information warfare.
More posts by Jakon Hays
Related Posts
This past summer, NUARI and Norwich University hosted a one-day Artificial Intelligence (AI) and...
Latest News
This past summer, NUARI and Norwich University hosted a one-day Artificial Intelligence (AI) and...