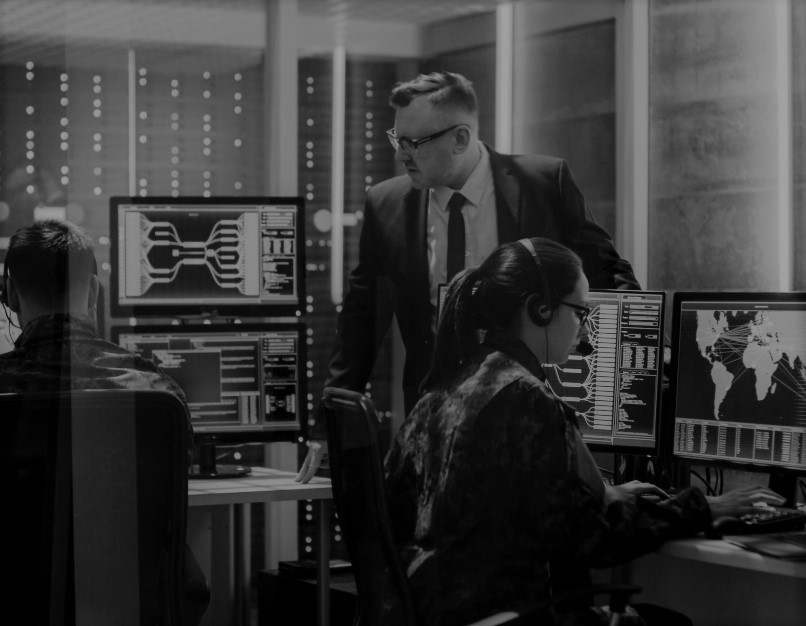 This recently published article in CSO highlights the global cybersecurity skills shortage diving into the results of a survey given to cybersecurity professionals. The published results should not surprise those who have been following industry news over the past several years. Not surprisingly, this survey points out that there has been minimal improvement in remedying the skills shortage.
"Forty-four percent of survey respondents believe the cybersecurity skills shortage (and its impact) have gotten worse over the past few years, while 51% say it's about the same today as it was over the past few years. Sadly, only 5% believe the situation has gotten better."
Additionally, the survey also noted that recruiting and hiring cybersecurity staff remains challenging, with "Seventy-six percent of security professionals saying it is either extremely (18%) or somewhat difficult (58%) to recruit cybersecurity professionals."
We've highlighted these two survey results in hopes of drawing attention to our efforts to ease this skills shortage. As noted, cybersecurity training, fair compensation, and creating or improving cybersecurity internship programs are just a few suggestions that are worth considering. We'll look deeper at a couple of these suggestions.
NUARI, Norwich University, and the National Cybersecurity Preparedness Consortium are all working towards producing a cyber-educated and cyber-exercised force spanning the military and civilian sectors, from entry-level to advanced tactical, strategic, and leadership levels.
First, NUARI through the Cyber Conflict Research Institute (CCRI) utilizes its proprietary exercise environment, the Distributed Environment for Critical Infrastructure Decision-making Exercises (DECIDE®) platform, an interactive simulation exercise platform for decision-makers, improving coordinated response to cyber‐attacks, kinetic events, and other disasters of natural or human origin. DECIDE® uses immersive interactive simulations to stress operational decision-making in today's high‐threat cyberspace. DECIDE® provides participants with a simulated environment for all functional staff roles allowing them to practice decision‐making when dealing with cyber threats while demonstrating the analytical tools for students to see the potential impacts of those decisions. NUARI uses a simulation platform to animate the exercise event and expects participants to interact in the distributed environment adding another layer of realism.
Next, Norwich University is has been designated as both a Center of Academic Excellence in Cyber Defense Education since 2001 by the National Security Agency of the United States of America and a Center of Digital Forensics Academic Excellence since 2012 by the Defense of Cyber Crime Center of the U.S. Air Force Office of Special Operations. By blending theory and hands-on experience and using state-of-the-art forensic tools unheard of at other institutions of our size, our students learn skills to meet critical demand for jobs in private industry, government, law enforcement, the military, health services and academia.
Additionally, Norwich and NUARI operate the Security Situation Center (SSC), commonly known as a SOC, where our threat-hunting crews have access to cutting-edge research and data through Norwich University. This partnership enhances concept development and brings our performance to another level. Our analysts lead with real-world experience while preparing for their next future in the information security field.
Finally, the Learning Technologies Research Institute (LTRI) at NUARI is a member the National Cybersecurity Preparedness Consortium (NCPC) which is the premier cybersecurity consortium in the nation. As early as 2004, in partnership with DHS/FEMA, the individual members of the NCPC have developed and delivered DHS/FEMA-certified online and face-to-face training courses to an array of states, counties, local jurisdictions, and critical infrastructure components nationwide addressing cybersecurity and cyber terrorism concerns.
NUARI is proud of its mission to enable a resilient society through rapid research, development, and education in cybersecurity, defense technologies, and information warfare.

Jakon Hays
Jakon is the Senior Marketing and Strategic Communications Specialist for Norwich University Applied Research Institutes (NUARI). He develops and executes digital and social media awareness initiatives promoting NUARI's mission of enabling a resilient society through rapid research, development, and education in cybersecurity, defense technologies, and information warfare.
More posts by Jakon Hays
Related Posts
This past summer, NUARI and Norwich University hosted a one-day Artificial Intelligence (AI) and...
Latest News
This past summer, NUARI and Norwich University hosted a one-day Artificial Intelligence (AI) and...