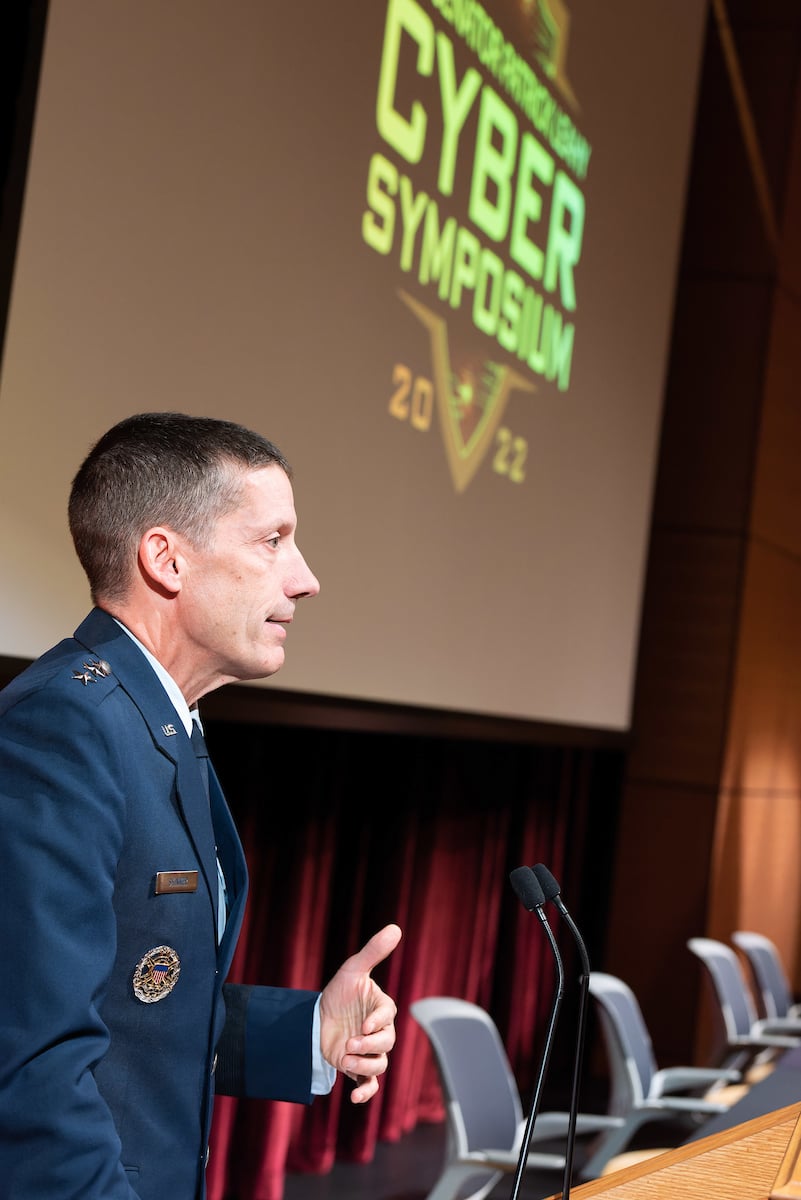 On March 29, Lt. Gen. Robert Skinner, the director of the Defense Information Systems Agency, testified before Congress that enemies supported by China, Russia, and other nations are employing "very high" levels of effort to hack into, monitor, and steal sensitive information held by vendors to the Department of Defense.
Concerning these efforts by malicious actors, Lt. Gen. Skinner stated that "Some of them see the defense industrial base as a soft underbelly… that's why our work with [Cybersecurity Maturity Model Certification] 2.0 and our work day-to-day with our defense industrial base partners is critical moving forward, because that's where the adversary is really targeting."
Last summer, Lt. Gen. Robert Skinner was a keynote speaker at the U.S. Senator Patrick Leahy Cyber Symposium held at Norwich University. You can watch Lt. Gen. Skinner's remarks on protecting the DIB, cooperation with the private sector, and the importance of cyber leadership and education.
Norwich University Applied Research Institutes (NUARI) is a Licensed Training Provider (LTP) and a Licensed Partner Publisher (LPP) for the Cybersecurity Maturity Model Certification Accreditation Body (CMMC-AB), an independent accreditation entity created in January 2020 that's responsible for establishing, managing, controlling and administering the CMMC assessment, certification, training and accreditation processes for the defense supply chain.
Visit NUARI's CMMC Training Page to request more information.

Jakon Hays
Jakon is the Senior Marketing and Strategic Communications Specialist for Norwich University Applied Research Institutes (NUARI). He develops and executes digital and social media awareness initiatives promoting NUARI's mission of enabling a resilient society through rapid research, development, and education in cybersecurity, defense technologies, and information warfare.
More posts by Jakon Hays
Latest News
We want to congratulate Jack Skoda, Lt. Col., Vermont Air National Guard (VTANG), and NUARI's...